Vacation OOTD: Skorts are back!
Who here has worn a skort? I'm pretty sure this term only has meaning for my fellow 80s-90s babies 😉 I mean, I haven't heard this word in ages!! So, you can imagine my surprise (and elation!) when I saw this skort romper on Loft's webpage? What better combination than a skirt + shorts? Business on the inside, party on the outside?! OK, that probably doesn't work at all, but you know what I mean! You look dressy, but can still be active, all in one garment — how much more kid-vacation appropriate can you be?
I had to have it and of course, share it, because in addition to being a skort romper, this is an adorable Spring/Summer outfit that pulls together so many trendy yet timeless elements: a wrap-style top, polka dots, floral print and ruffles. Bonus: This is easy to put on/take off — not all onesie garments are. The wrap unties and the shorts unzip, so no romper struggle necessary! I'm wearing a 2 Regular for reference and its a relaxed fit. Petite sizing is not available for this item.
Style-wise, you could easily pair this with a jean jacket and white sneakers for a casual vibe or dress it up with wedges, like I did 🙂 I don't, however, recommend wearing these wedges on the beach, unless you're trying to get a picture 😛
Speaking of wedges, I brought these brand new DSW wedges on vacation with me. I hadn't worn them out of the house, so this was a total comfort gamble, which I won! The soles are super cushioned and comfortable to walk in. The nude/rose gold combo also makes them very versatile when pairing with outfits.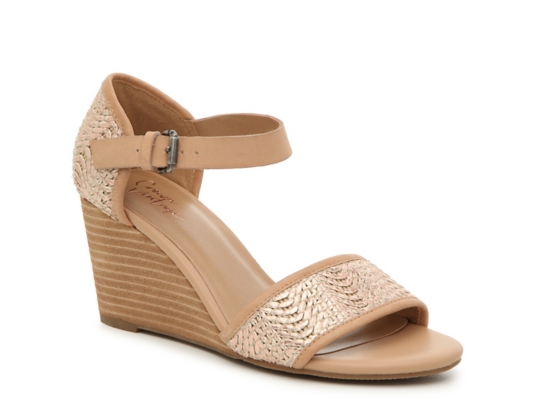 As this post goes up, Loft is having a 30-50% off 'almost everything sale' (ends 4/7). But you can always add the skort and wedges to your Shoptagr account to score your best deal! For more on that, be sure to check out my best online shopping money saving tips here.
Oh and before I let you all go, there is another skort romper on Loft's site (see below). This one does come in Petite sizing and I've already got it in my Shoptagr!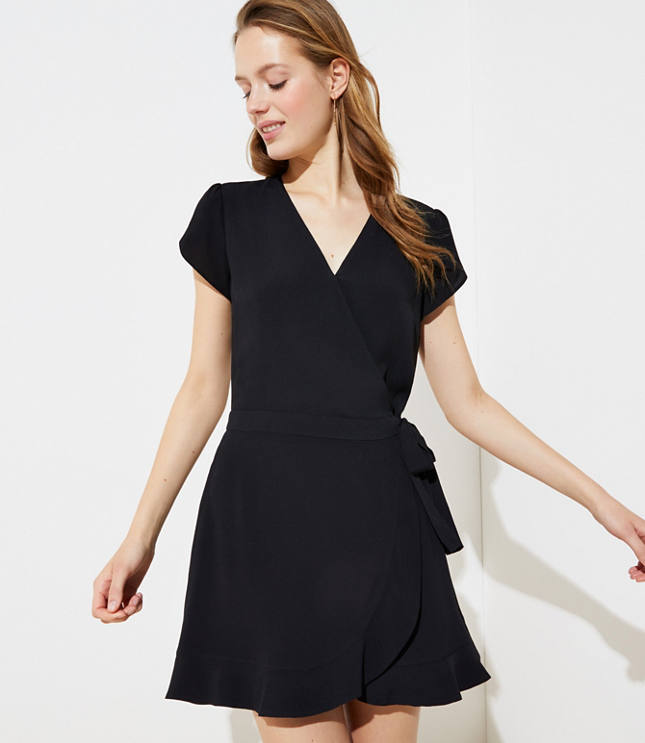 What are some other 90s trends that we wanna see come back? I'm seeing scrunchis on the rise and I'm not mad about it 😛 Leave me some ideas in the comments, I wanna see all that 90s love <3
Cheers!
Maneesha